Consumer Education Project of Milk SA

Consumer education project of Milk SA
What we do
The project was formed to communicate health and nutritional messages regarding dairy products to consumers and health professionals in South Africa.
The legal stuff
The Consumer Education Project (CEP) is an initiative by Milk SA. CEP was formed under the Agricultural Marketing Act, Regulation 57, as printed in the Government Gazette of the Republic of South Africa. In this regulation the following is stated:
"From a national point of view and to promote the viability of the dairy industry, consumers should be informed of the health and nutritional advantage of milk and other dairy products. Informed consumers will not only contribute to the national well-being in respect of nutrition and health, but especially also to the viability and sound development of the dairy industry. The education will be conducted in such a way that it will not erode the marketing activities of any firm in the Dairy Industry that are aimed at differentiating its products from that of competitors."
The project is multidisciplinary as it uses expert knowledge from different disciplines that is communicated to the target audiences through television, radio and print. A combination of sound scientific information and good understanding of consumer behaviour anchors the project. The project conveys messages that cannot be communicated adequately through conventional branded advertising.
The project is informed by
• comprehensive market research conducted in 2007 which indicated that, although dairy is consumed by most South Africans, consumers have misconceptions and a lack of knowledge about the role of dairy in the diet.
• more research in 2011 regarding attitudes of consumers towards dairy products and communication.
The project aims to
• educate consumers on the health and nutritional benefits of dairy
• address misconceptions about dairy among consumers
• positively change consumer behaviour with respect to dairy consumption
Elements of the project
• Specialised communication is aimed at providing health professionals i.e. dietitians, nutritionists, doctors and nurses, with the latest scientific information on dairy nutrition and health
• General communication is aimed at targeting consumers by communicating six key messages through television, radio, print, the digital platform and media liaison
Six key messages for the consumer
• Bone and teeth strength
• Muscle strength
• Growth, especially for children
• Dairy can form part of a kilojoule restricted diet
• Dairy is lower in fat than you think
• Dairy contains many nutrients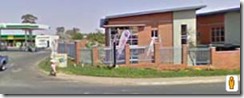 Our contact details

Tel: (+27) 012 991 4164

Fax: (+27) 012 991 0878

Dairy CEP, PO BOX 36332

Menlo Park, 0102

Where to find us

SAMPRO

Old Farm Office Park – Block C

881 Old Farm Road

Faerie Glen